CERTIFIED HOME ENERGY AUDIT
Certified
Home Energy Audit
$159
2 hour home energy audit on average.

Homeowner Survey and Analysis.

Certified Infrared Thermal Imaging and Photos.

100% Unbiased Reporting. (Nothing to Sell You)

Full color Personalized Home Energy Report.

2 Companion E-books.

U.S. Dept. of Energy Home Energy Score & Report.

$10,000 Honor Guarantee.
Everything listed above is included with your Certified Home Energy Audit at no additional costs.
The scope of the Audit is to locate and identify energy loss, health issues and safety in the home through a visual inspection of the following: Attic Entrances, Air Duct System, Attic insulation type, evaluation and measurement, attic and soffit ventilation system, hot water heating system, heating, venting and air conditioning system, doors and windows, chimney when applicable, appliance settings, lightings systems, thermostat type and settings, garage door insulation type and indoor air quality.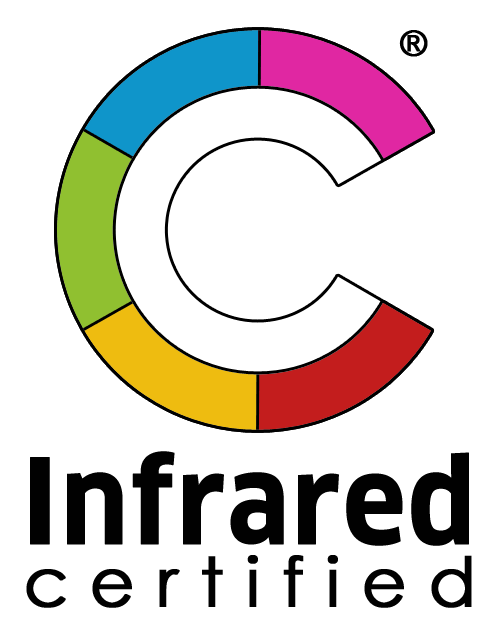 Free Certified Infrared Thermal Imaging & Photos
included with every Home Energy Audit
$99 Value!
Home Energy Audit Photo Gallery
(Click on photo to enlarge)
Indoor AC unit ifrared
Indoor AC unit under normal operation. Notice the cooler suction line. Take note of the blue square lower right. Moisture in the Air return? Further investigation is needed. Thanks Infrared!
Insulation gauge marker
Home builders install these markers throughout the attic space to identify the depth of insulation in place. In Florida ideally you would want a minimum of 12" blown in for an R-30.
Home Energy Inspection Report
Your personalized Home Energy Inspection report from InterNACHI and the U.S. Department of Energy
Exposed Conductors in attic
Exposed Electrical Conductors without junction box in Attic.
Confirming moisture in wall
After looking with Infrared camera, we confirm the presence of moisture with a metering device.
Exposed hot water tank
This electric water tank radiates its heat into a small room adding to cooling costs and reducing its efficiency. A simply wrap of the pipes and a blanket on the water heater will reduce expense.
Electric service
Cl200 240volt 3 wire service from lateral. Typical service for standard trac type home.
What did you see?
Anomalies can hide in many places throughout the home. Insist on infrared to help make your inspection Complete.
Missing baffle
Eaves of the roof have a vent to breath to the unconditioned space of the attic to the ridge or other vents. Blocking this off does not allow the proper air changes per hour in the attic.
Free
27 page
full color Energy efficiency Heating and cooling E-book with every Home Energy Audit.
Free
37 page
full color Air Leaks and Air Sealing E-book with every Home Energy Audit.
E PLUS ENERGY INSPECTIONS
KISSIMMEE, FLORIDA
407.421.2748
8:00 A.M. - 8:00 P.M.